The Early Bird Cafe
Route 125 in Plaistow New Hampshire
Celebrating our 26th Year
Fast Fresh and Hot!

Hours

5:30AM - 1:30PM Saturday, Sunday, Monday, Tuesday
5:30AM - 6:00PM Wednesday, Thursday, Friday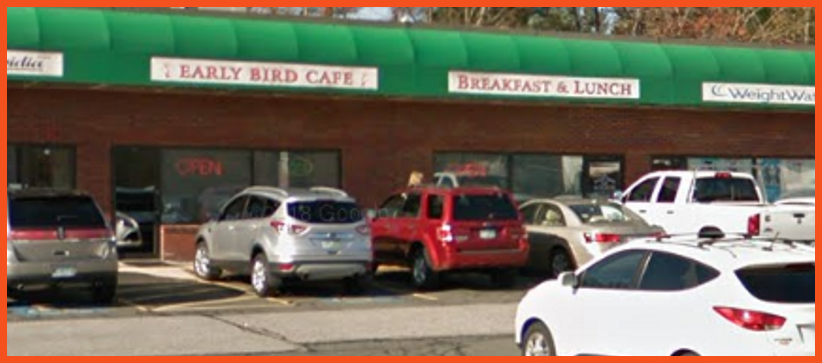 About Us
Welcome!

Come in, sit down and enjoy a great meal in a friendly and clean atmosphere! At the Early Bird Cafe, you'll find a happy mix of families, friends, business associates and smiling faces. And we can easily accommodate large parties too!

We offer only the freshest ingredients in our home-made soups, stews, sauces, sandwiches, salads, dinners and desserts. Try our charbroiled burgers on our delicious sandwich buns or a slice of our homemade pie. Yum!